Light Up Puerto Rico urgently requests donations to send solar power and shelters to hurricane victims. Local support in Puerto Rico is already in place to effectively distribute the items to those with the greatest need.
SALT LAKE CITY, OCTOBER 6一The power crisis in Puerto Rico has left 95 percent of its inhabitants without power, but Utah aid groups are responding with immediate and sustainable solutions. The Light Up Puerto Rico effort brings power and shelter to those desperately in need. Interested individuals can make donations at www.tifie.org/donate, with 100 percent of funds going directly to the project.
Living without power affects all aspects of life— from stalled refrigeration and air conditioning in the island's humid climate to an increased reliance on sunlight, which decreases daily productivity. Public safety has become a greater concern as the risk of crime increases. The extended loss of power has likewise proven deadly for those with medical conditions.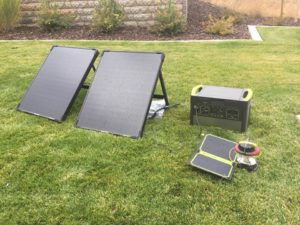 Light Up Puerto Rico's mission is to provide solar-generators, solar-lights and durable shelters to Puerto Rico as fast as possible. Less than a week after the hurricane hit, Light Up Puerto partnered with another nonprofit, Tifie Humanitarian to put their project in motion.
Tifie is a perfect match for executing their plan— serving as a connection to purchase items at cost and offering expertise and experience with disaster relief. Tifie has provided power and shelter to families in the Philippines, Nepal, Fiji, and Syria, where shelters served as temporary housing as well as medical and birthing tents.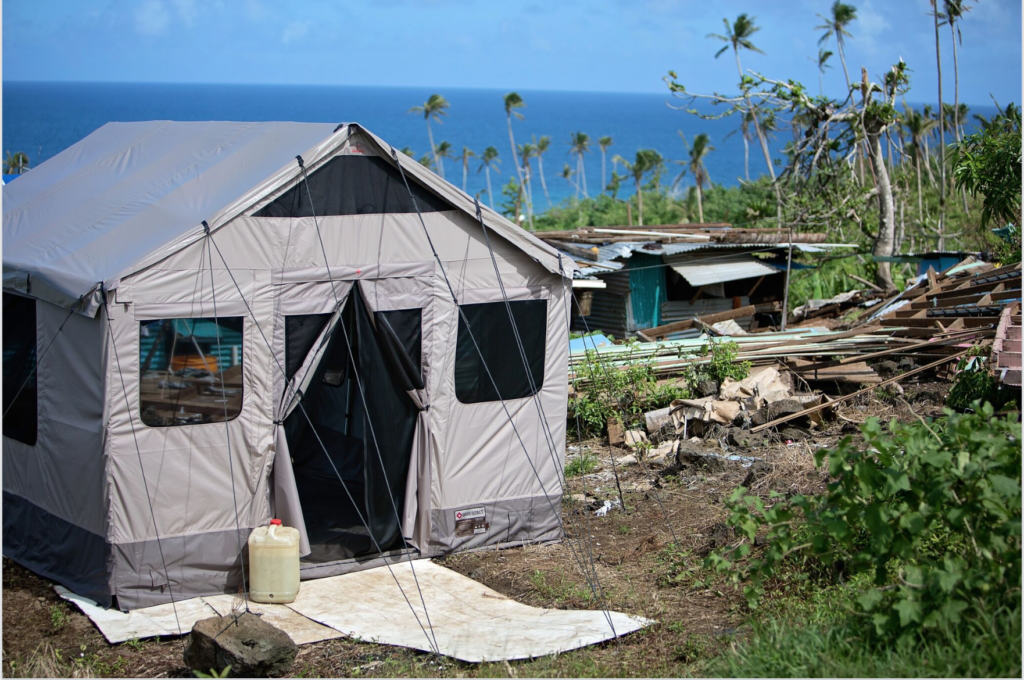 "Our method has proven to be timely and effective. The solar power systems can power refrigerators, phones, medical equipment, and the shelters are designed to last for years," said Robert Workman, founder of Tifie Humanitarian. "We've found that, through providing these basic needs, individuals and families are enabled and empowered to rebuild their lives."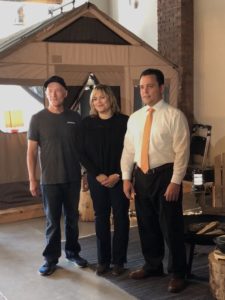 Light Up Puerto Rico was founded three days after Hurricane Maria made impact by Jorge and Cari Lu Alvardo, natives of Puerto Rico. Their home in Bayamon, a neighborhood of San Juan, has become the central command post.
Their leadership experience and relationships in Puerto Rico enable effective and organized distribution of the product. Their team of local volunteers will oversee distribution of products on the ground and educating recipients on using the solar-powered system— a critical key to success.
The best way to help at this time is by making a donation and sharing the Light Up Puerto Rico effort with others. All donations made to Tifie Humanitarian are tax deductible. Donations can be made through the following ways: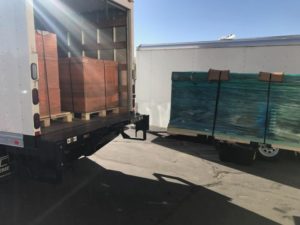 A number of solar-powered products and shelters have been purchased and will arrive in Puerto Rico by October 17th thanks to donations from individuals, product and shipping logistics from Vivint Smart Home and product New Star Solar. Local businesses like Beaches Tanning Center, Spherion Staffing and Oozle Media have donated time and money to the effort.
Light Up Puerto Rico is led by Jorge and Cari Lu Alvarado, natives of Puerto Rico. For over 20 years Jorge was an executive for Franklin Covey and served in civic and church leadership responsibilities in Puerto Rico. The devastation in Puerto Rico is intensely personal to the Alvarados and the other founding members of Light Up Puerto Rico.
Tifie Humanitarian (5013c3 Status, EIN: 20-8360616) was founded in 2007 by Robert Workman and is based in Salt Lake City. Their mission is to enable people to meet their own basic needs through power, shelter, food, water and education. Tifie has an endowment fund that pays for all operating expenses so 100 percent of all donations go directly to its projects. www.tifie.org. Contact Halen Seevinck at [email protected] or at 801-792-4772.
###