We love our friends over at Roots Charter High School. We headed over to their West Valley campus to serve up our THIRD ANNUAL Thanksgiving Dinner with them last week.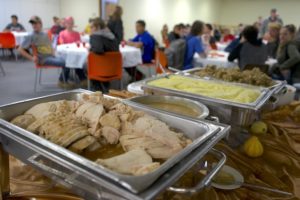 Cuisine Unlimited provided a gorgeous feast, several local Kneader donated pies, and Barebones and Goal Zero employees donated their lunchtime to prepare and serve the students. High school eating areas are typically abuzz with conversation and excitement, but this felt especially anticipatory.
The students were eager to eat and help and seemed really appreciative. We left the day with full bellies of delicious food, fun conversation with people who care about them, and an emotional speech from Robert about all of us taking care of one another.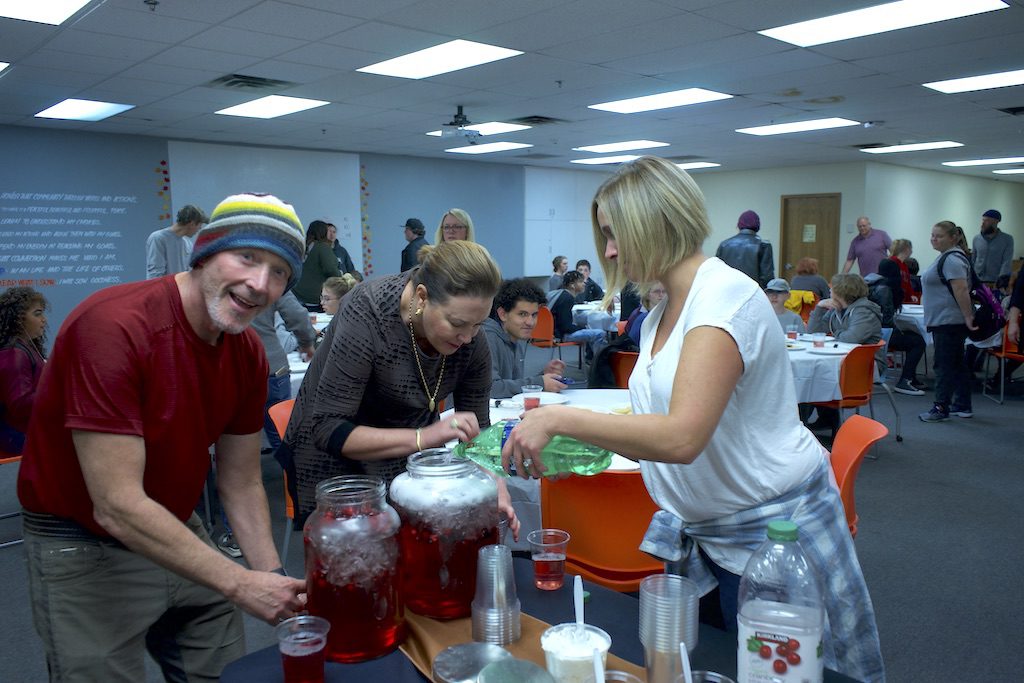 We originally connected to Roots because of a chance meeting with Tyler Bastian, the director and Founder. His passion for providing students with the opportunity of learning in a farm and garden environment resonated with Robert and Tifie Ranch: the responsibility of caring for plants and animals, the opportunity to do math and science activities in a real-world lab, and the simple joy of digging in the dirt.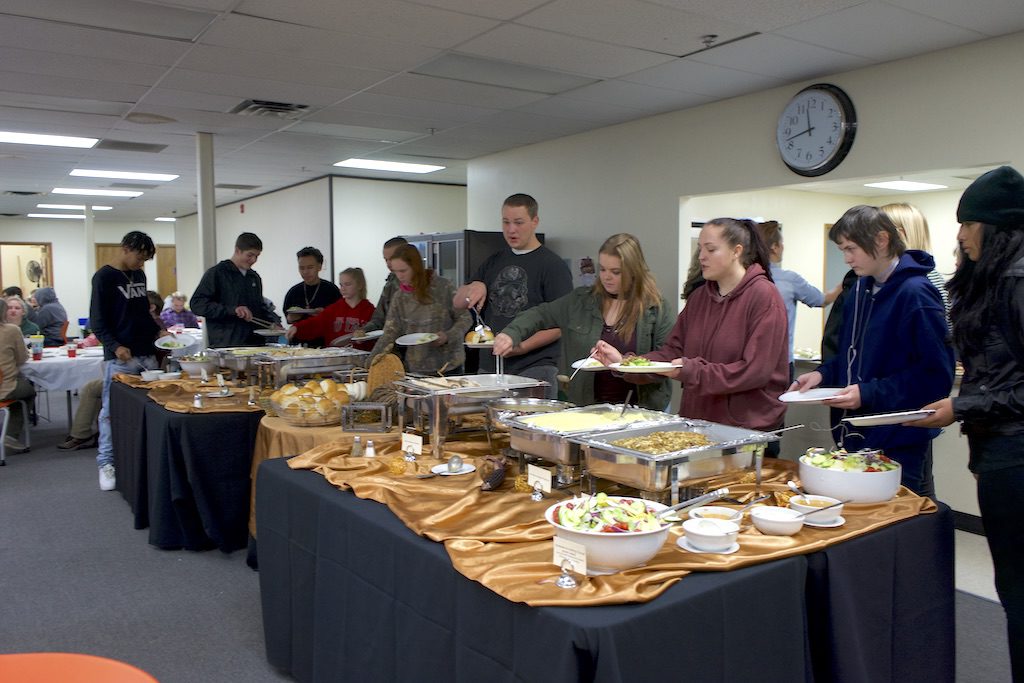 One teacher wrote us the next day that a new student told her that out of all the schools he has been too (and this student has been to a lot!) he had never seen something done for students as amazing as that luncheon was. She also said
We had several students who normally have a "tough guy persona", who honestly were in awe of the generosity of you all. I cannot tell you how touching it was for me to see their whole being just soften for the rest of the day. Carrying around their little boxes of food, and plates of cookies like they had just won the lottery. I saw actual smiles of joy on their faces.
From my favorite Thanksgiving book, "Sharing the Bread".
We will share the risen bread.
Our made-with-love Thanksgiving spread.
Grateful to be warm and fed.
We will share the bread.
We are thankful to share our abundance with our Roots Family, and wish you all a Happy Thanksgiving, with friends, family and food that warm your hearts and souls.
Happy Thanksgiving all.
Halen and Team